Making a stand to end violence against women
2020 - November, Latest news
PA Housing has won national accreditation in recognition of its work to tackle male violence against women.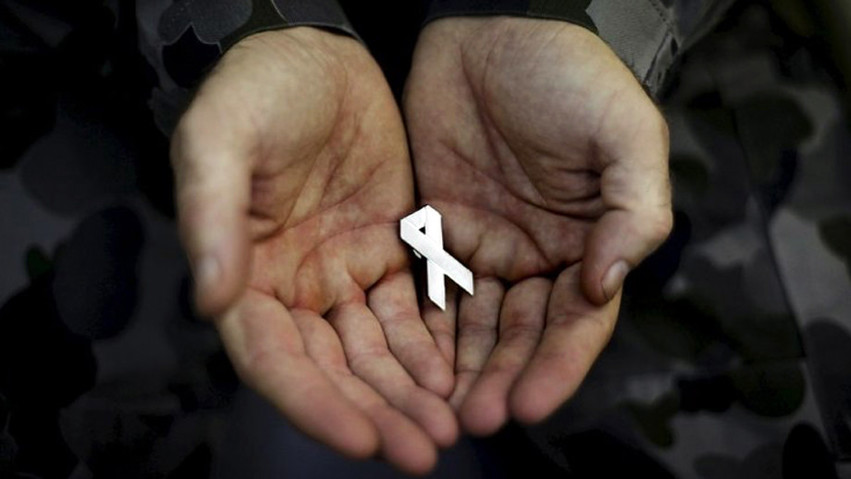 We have achieved the White Ribbon Accreditation after publicly pledging our support for White Ribbon, a global movement committed to ending such abuse.
The campaign encourages everyone, especially men and boys, to individually and collectively take action to change the behaviour and culture that leads to abuse and violence.
Our accreditation follows the setting up of our own White Ribbon Group, a growing team of colleagues who have worked together to draw up a three-year action plan as part of our commitment to the campaign. 
Plans include developing a staff training strategy covering subjects such as sexual violence, coercive control, consent and domestic abuse. We will also ensure appropriate support and housing services for women and children fleeing domestic abuse. 
We are publicising our plans on White Ribbon Day on 25th November, when people take part in awareness-raising events each year all over the world. 
Members of our White Ribbon Group are organising various activities, including a virtual drop-in session for colleagues to find out more and get involved. 
The White Ribbon campaign is particularly significant this year, as the coronavirus pandemic and resulting lockdowns have prompted a rise in violence, harassment and abuse towards women. 
Dorothy Smith, Chair of PA Housing's Equality, Diversity and Inclusion Advisory Group, said: "At PA Housing, we are committed to respecting, supporting and valuing all members of our organisation and communities. We take the approach that 'everybody is unique'. 
"We welcome this accreditation and look forward to working with our partners to truly make a difference, so we can ultimately end male violence against women." 
Imtiaz Vohra, Equality & Diversity and Co-ops Manager at PA Housing, and a member of our White Ribbon Group, said: "I am proud to be playing my part in this campaign. It is vital that we all make a stand to tackle this issue, ensuring our homes and communities are safe for everyone."
Anthea Sully, Chief Executive of White Ribbon UK, said: "We are delighted to welcome PA Housing as one of our accredited organisations. 
"Working with such partners strengthens our call to end violence against women and girls by raising awareness, educating and campaigning to bring about change. Together we can prevent such abuse happening in the first place."