PA Housing wins Digital Landlord of the Year at this year's UK Housing Awards
2021 - November, Our news
PA Housing attended the UK Housing Awards 2021 yesterday evening, where we were finalists in two categories and are pleased to announce we won Digital Landlord of the Year.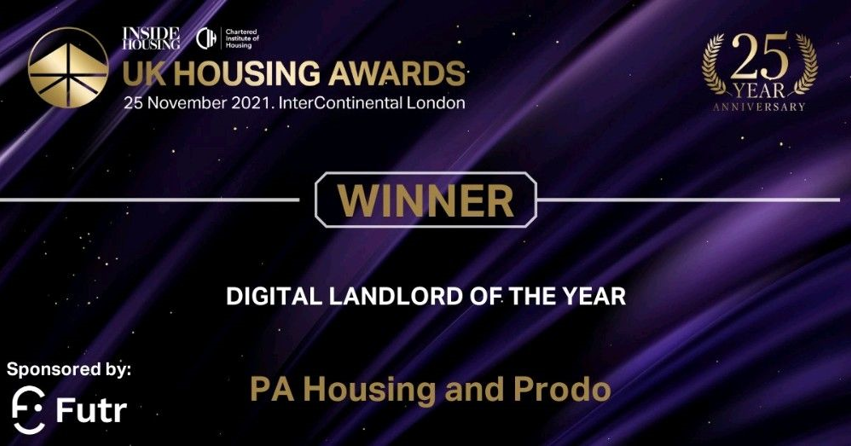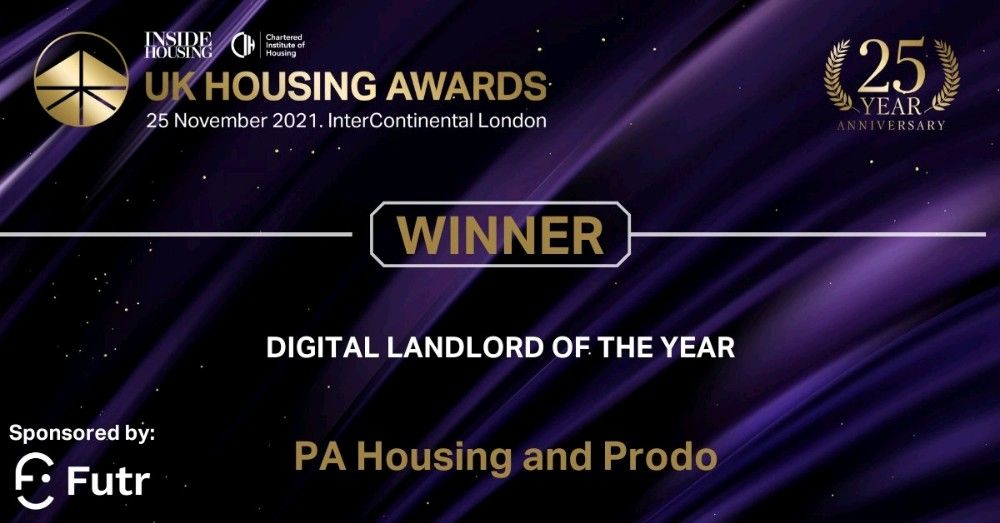 Through our entry we showcased our digital approach as a landlord, in particular our portal and app: 'My PA'.
The app is designed to make it much easier for customers to engage with us by putting all our customer services in one place. It has seen a significant increase in usage since the start of the pandemic in 2020.
The portal has a multitude of benefits for customers including being able to raise repair requests in under 20 seconds and digital services are fully accessible to customers e.g. mutli-lingual translation and browse aloud functionality. We design our services with customers leading the way. More information about My PA can be found here.

It was also an honour to be a finalist in the Resident Employment and Training award. We used our entry to explore our face-to-face course 'Be Your Own Boss', through which we helped residents who were budding entrepreneurs to overcome barriers to fulfil their dream of starting their own business. 
We adapted this scheme during the COVID-19 pandemic to suit a virtual learning environment as we knew how vital this course would be for some residents facing loss of employment.
By partnering with The Enterprise CUBE, we successfully created an online version of the course, which covers business planning, customer research, funding, book-keeping, marketing, pricing and cash flow. 
60 residents have now successfully completed the course with a further 80 on the waiting list. More information on the course can be found here.
What's even more impressive is that 13 of the 30 residents who have participated in the most recent programme which took place earlier this year, have already set up businesses that are ready to trade and we're delighted to have been part of the process.
We'd like to thank everyone here at PA for their hard work.