Our Access to Work programme gets shortlisted for an award!
2021 - July, Our news
We're shortlisted for a TPAS award for the Excellence in Employment, Skills & Training category for our work to support tenants access work!
When the Covid-19 pandemic hit in 2020, the PA Housing team knew that many residents would experience a devastating loss of employment and job opportunities. The award recognises the hard work of our Community Investment Team in providing employment support to our residents.
Since 2015, we had run a face-to-face course called Be Your Own Boss (BYOB), through which we helped residents who were budding entrepreneurs to overcome barriers to fulfil their dream of starting their own business.
We'd run eight of these in-person courses between 2015 and 2020, with each attracting between 25 and 30 participants, around a third of whom went on to set up on their own. Now we needed to find an innovative, virtual way of continuing to support those exploring the possibility of self-employment and helping them to secure their futures by becoming their own boss.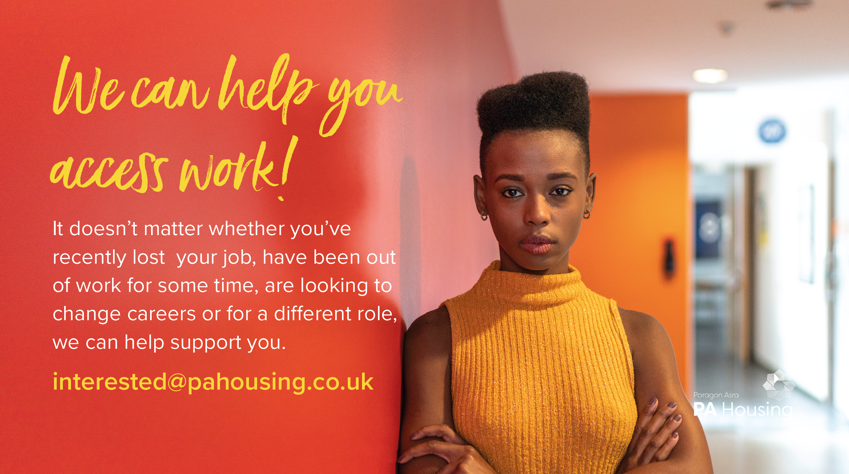 We approached our BYOB delivery partner, Enterprise CUBE – a social enterprise that supports disadvantaged people to set up their own business – to discuss creating an online version of the course.
The first of its kind to be delivered by a housing association, the new virtual course launched just two-and-a-half months later, in October 2020. It consists of on-demand e-learning modules, group discussions, virtual whiteboards for collaborative learning, smaller group challenges, videos, quizzes and 'coffee break' chats."
Subjects covered include business planning, customer research, funding, book-keeping, marketing, pricing and cash flow.
Having initially attracted 110 applicants for 30 places on the first virtual course, the programme initially produced 20 graduates. But with 80 residents on the waiting list, we invited the next 30 to join us for the second online course. This was even more successful, with increased interaction from participants, another 23 graduates. We still have people waiting so will be running more courses soon.
A lasting impact
A survey of participants across all of Enterprise CUBE's courses revealed that:
72% went on to start their own business, with a further 16% planning to do so.
Almost a quarter (24%) have come off all or some benefits, and (87%) reported the course had changed their lives for the better
Thirteen of the 30 residents who have participated in the most recent programme, earlier this year, have already set up businesses that are ready to trade
Resulting start-up businesses have included food outlets, childcare, photography, cleaning services, beauty consultancy, scented candle-making and interior design.

One participants comments perfectly sum up how important the course is:
I really don't know how I could ever thank you enough for your advice, help and kind words. I haven't even finished the course but it has already made a huge impact on me, and a change in how I see myself. It has boosted my confidence that I know I can do this. For me, it came at the right time in my life."

Well done to everyone involved in this important project and keep your fingers crossed for a win at the TPAS Awards on 8 October 2021.