We'll be attending local Pride events this Summer
2019 - June, Latest news
As Pride month draws to a close, PA Housing will be continuing to show support to our customers and colleagues from the LGBTQ+ neighbourhoods we work in.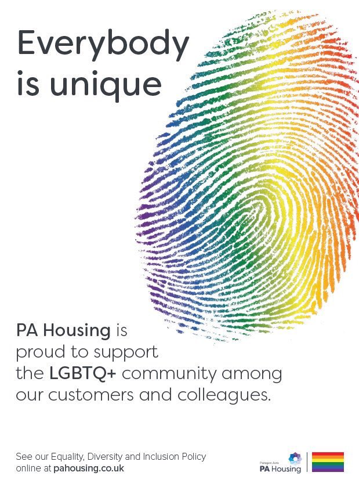 Look out for our Everyone is Unique campaign at the following events over the summer:
Nottingham Pride
27 July 2019
Surrey Pride
10 August 2019
Leicester Pride
31 August 2019
Sadly we won't be able to attend Pride in London this year.
We're a friendly bunch so if you are one of our customers, or simply interested in finding out more about PA Housing why not come over and say hello! 
You can read more about our stance on Equality, Diversity and Inclusion in our published and award nominated policy: