PA Housing blood drive
2019 - June, Latest news
Kind hearted colleagues from PA Housing have visited their local blood donation centres this week to mark World Blood Donor Day this Friday (June 14).
Some are long-term, regular donors who have clocked up 20 or 30 pints, while others are new and have given only 1 or 2.  But every donation is vital and can help up to 3 people, depending on circumstances.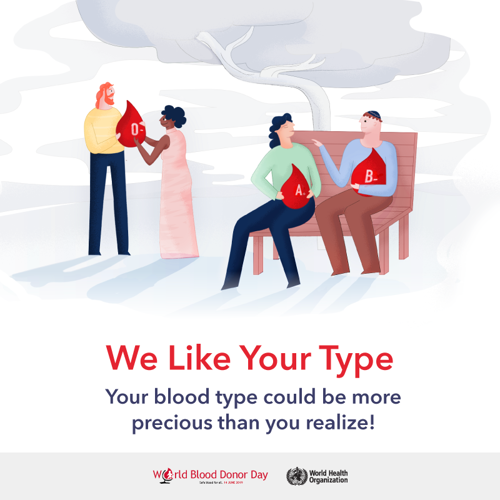 Last year on World Kindness Day colleagues at our Leicester office were asked to consider becoming blood donors. A new donation centre had recently opened in the city and our Wellbeing Champions arranged for willing volunteers to go along and be checked for suitability. About 30 colleagues visited and half were able to donate straight away.
Sometimes minor issues like coughs and colds, recent dental treatment, or taking temporary medication such as antibiotics mean donors have to wait a few weeks before their blood can be collected.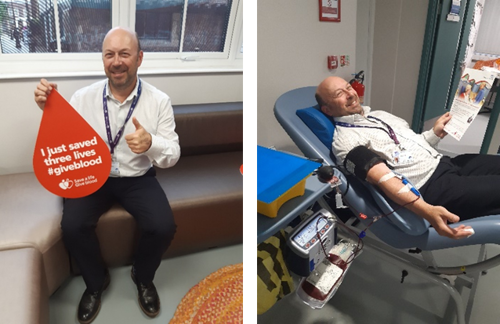 Whenever possible, the service will let you know where and how your blood has been used. One of our first time donors, Tenancy Solution Coordinator Tramaine Byron, received a text a couple of days later to say his blood had helped a patient at Arrowe Park Hospital in Wirral, Cheshire.  He said: "I feel proud to have taken part and it is nice to know that my donation helped someone out."
Others were grateful to the Wellbeing group for encouraging them to go along.
I am really pleased I took the decision to donate. Thank you for arranging this because it gave me the impetus I needed to actually do it, rather than talking about doing it."

Angela Wade; Tenancy Solutions Manager
The process is simple and takes around 10 minutes, plus a short rest time afterwards. Most people can give blood if they:
- are fit and healthy
- weigh between 7 stone 12 lbs and 25 stone, or 50kg and 160kg
- are aged between 17 and 66 (or 70 if you have given blood before)
- are over 70 and have given blood in the last two years.
- Men can donate every 12 weeks and women every 16 weeks.
If you would like to become a blood donor visit the NHS website for more details.