PA Housing launches initiative to break the 'vicious circle' of homelessness
2020 - September, Latest news
PA Housing has begun the recruitment process for its first two job roles to be filled through the Naumann Initiative, an innovative project that aims to break the vicious circle of homelessness and unemployment by simultaneously giving a homeless person a home and a job.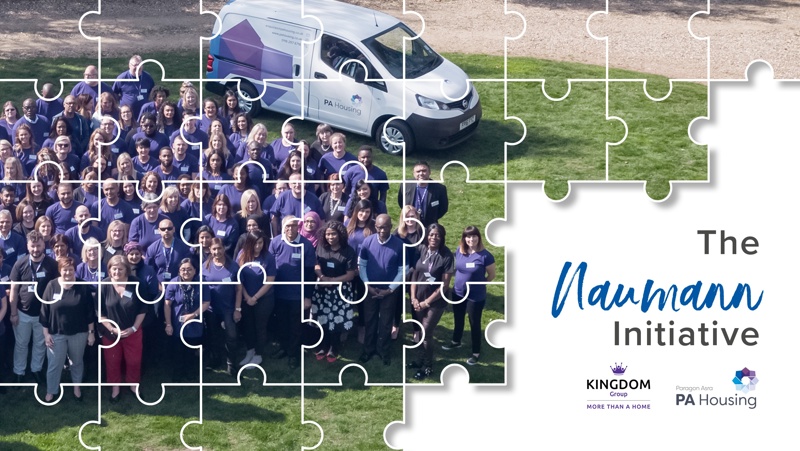 Pioneered by Kingdom Housing Association in Scotland – and named after one of the organisation's founding board members – the Naumann Initiative has been adopted by PA Housing as a way to make a long-lasting impact on individuals' lives.
The first two positions available through the scheme will be a Customer Contact Advisor and a Junior Communications Officer, both of which will be based in Leicester.
Successful applicants will receive an office-based role with a full-time salary, and other benefits including access to a generous pension scheme.
Crucially, they will also be provided with a home in or near Leicester. Initially, and as with all of PA Housing's new customers, this will be on a 12-month starter tenancy, but it will then turn into an Assured Tenancy if all is going well. PA will be providing support with any complex needs individuals may have, as well as any barriers they may face with sustaining their tenancy.
To be eligible for the scheme, applicants must be over the age of 18, be able to provide proof of their eligibility to live and work in the UK, and be registered as homeless with a local authority.  Through working with local homeless charities and support agencies, potential candidates for the roles are being identified and are being invited to an initial open day on 16 October 2020 to find out more.
Simon Hatchman, Executive Director of Resources at PA Housing, said:
We're very excited to be launching the Naumann Initiative in Leicester. We know that without a permanent address, people can struggle to secure employment, making it impossible to improve their situations ­– through this scheme, we will be offering both, as well as continued support."
Information about the first roles to be available through the Naumann Initiative will soon be available on PA Housing's website. If you are interested in finding out more about the scheme, please get in touch with us at naumann@pahousing.co.uk