Ann Netts receives Lifetime Achievement Award!
2020 - September, Latest news
We're thrilled to announce that for the second time in a week we have won an award; but we can't take the credit for this one.  Our Involved Resident, Ann Netts has received the 'Lifetime Achievement Award' at the TPAS Awards 2020!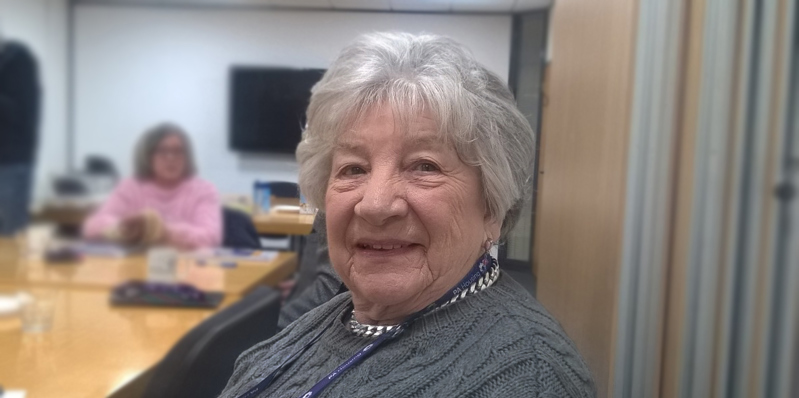 After nearly a quarter of a century working on behalf of her fellow tenants, Ann's dedication and commitment to both resident involvement and helping her community are truly inspiring. Ann is more than worthy of this prestigious award.
"I'm very proud of all the work I've done over the last 24 years," said Ann, who is vice chair of PA Housing's Richmond Borough Forum, sits on the Resident Council and is a Founder Member of the Scrutiny Group and is now one of the two remaining members of the original scrutiny team still holding the organisation to account.
An awful lot has changed over the last 24 years, but several important things have remained the same.
Ann still lives in East Sheen, West London in the home she shared with her late husband David who originally encouraged her to get involved, and she's every bit as committed to forming strong working relationships with the senior leadership team on behalf of her fellow tenants. "I'm very friendly with Dilip [Kavi, chief executive of PA Housing], so that relationship I originally formed with John Wood continues," she says.
Most importantly, though, is Ann's dedication to representing tenants, says Simon Martin, Resident Involvement Manager at PA Housing.
In the past, tenant representatives like Ann had responsibility for helping others with issues they felt they couldn't take directly to the organisation," he explains. Long after others have given up on this part of the role, Ann is still doing that. She genuinely cares about those who are perhaps less switched-on."
Indeed, this is the part of the role that got Ann hooked on tenant involvement ­– and has kept her going. "I became the woman who could point people in the right direction," she recalls. "I quickly got to know so many tenants, and it was personal and lovely."
Ann remains committed to helping out her fellow tenants and is particularly focused on ensuring elderly residents are looked after:
I really care about other people, especially the elderly," she explains. "You'd be surprised how much older people will put up with. They still live in the days where, if they complained to their landlord, they'd get chucked out of their home. I get so much satisfaction when I get a good result for someone."
Enormous congratulations to Ann for her award!

The award was shared with Chris Moseley from Homes in Sedgemoor.