A helping hand
2020 - May, Latest news
Our Resident Involvement and Community Investment Team have been working hard to help some of our customers who have been affected by COVID-19 and are struggling.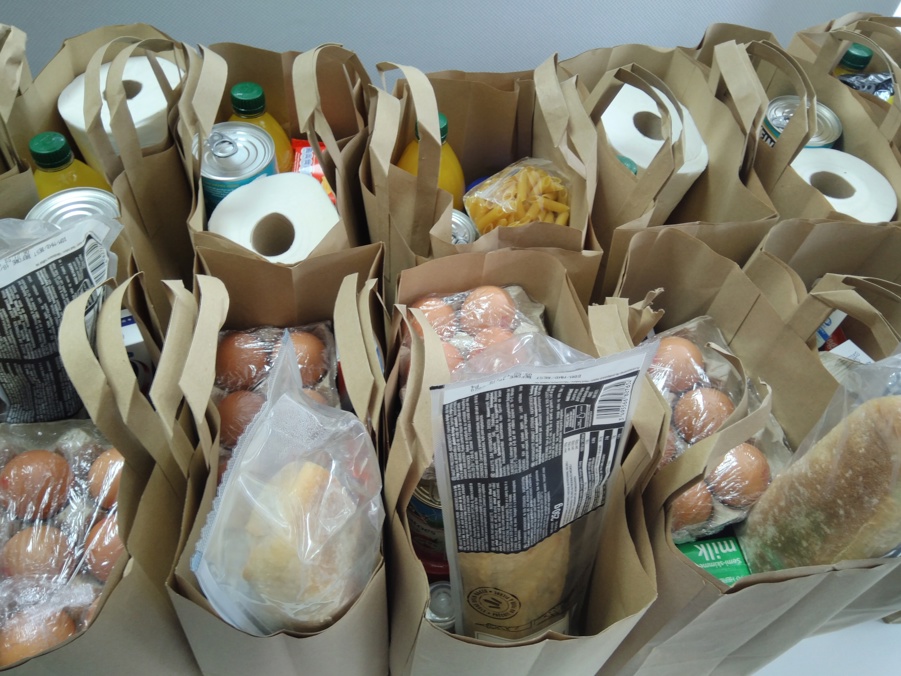 Thanks to support from two of our suppliers – Sarah at Hampton Hampers and Amanda at Decadent Catering (both of whom have been affected financially themselves) have supported us by creating 300 care packs ready for delivery to our residents who are most in need.  These are customers who are either shielding and unable to leave their homes, or who have been affected financially as well.
Over the last week they, along with PA Housing staff, have delivered 70 packs across our stock, which is made up with basic supplies.
Here is some of the wonderful feed back from our residents:
Thank you so much - we really appreciated this"

Jennifer, Alicia and Christine, London
I am overwhelmed with your kindness and generosity and hugely appreciate you reaching out to me especially when I most needed it and arranging for the food parcel, I will now enjoy my evening meal. I can't tell you how much of a difference this has made for me"

Karen, Chessington
Thank you so much. You don't know what this means to me. Thank you."

I Beeton, Nottinghamshire
Thank you so so so much My darlings. You are the best team ever. Such big hearts and an asset to PA. Thank you again so much."

M Chauhan, Leicester
Came at just the right time. I had not eaten for 2 days nearly, and I can't thank you and PA enough for saving me in these scary times."

Richard, Leicester
Thanks so much for the relief pack. It is very helpful."

Dominic, London
I just wanted to say a massive massive thank you for the parcel it has just arrived now, we really are so so grateful you guys have been amazing!!"

Debbie, Mansfield
Thank you so much for delivering such a lovely big bag of fresh fruit and veg to me today. It was such a lovely surprise gift to receive and I am very grateful to you for your assistance."

Samantha, New Malden
Thanks for the COVID 19 Care Package delivered to us yesterday. Once again I would like to thank you and our team for being very good supportive in this crucial days of our life."

Mohamad, Leicester
Many thanks for the food and to us for doing the deliveries, tears of happiness at being able to feed the family… just been a very rewarding scheme."

A tenant in Walton-on-Thames
Care package has arrived. A Huge Thank You."

Stuart, Mansfield
Well done to everyone involved in making this project a success, and for going above and beyond to make sure our customers are safe and supported during these difficult times.