We're thrilled to announce our winners of PA in Bloom this year!
2020 - July, Latest news
Due to the lockdown and uncertainty around coronavirus, we made the decision to run our annual PA in Bloom gardening competition a little differently this year.  Sadly no visits by our judging panel to each entrant and no awards ceremony but instead we've run the competition virtually with past participants, encouraging our green fingered residents to send in photos or paintings of their favourite green spaces.  We received 22 entrants in total.
PA in Bloom is a light-hearted opportunity for our customers to share and celebrate their achievements, especially during the challenging lockdown period and staying active. Every year I'm blown away by the unique talent, skills and knowledge of each person and group who are creating wonderful spaces for all to enjoy – be it their private balconies and gardens, communal spaces at a scheme, or as part of a street within their neighbourhood. I've missed the pleasure of visiting you all and hearing about your gardening journeys but hope to be able to do so next year

Melissa Lacide, Resident Involvement Coordinator
From balconies, ponds and hanging baskets to manicured lawns and borders bursting with flowers, as usual we were impressed by all of the achievements this year, but one garden stood out from the others and it was a unanimous decision for our panel of judges from our Customer Experience Team.

Anita and Paul Hardy, who live in Beaumont Leys, Leicester are regular entrants to the competition but impressed the judges with how beautiful their garden looks and the time and attention they put into keeping it so nice. 
They commented:
"We enter the competition each year for two reasons really.  Firstly to show others what can be done with your garden space no matter how big or small with a little effort and secondly for our pure gardening enjoyment and pleasure.
It's one of the best rooms in the house as far as we are concerned and it's wonderful to see how your vision can be created so you have a real live living space that you can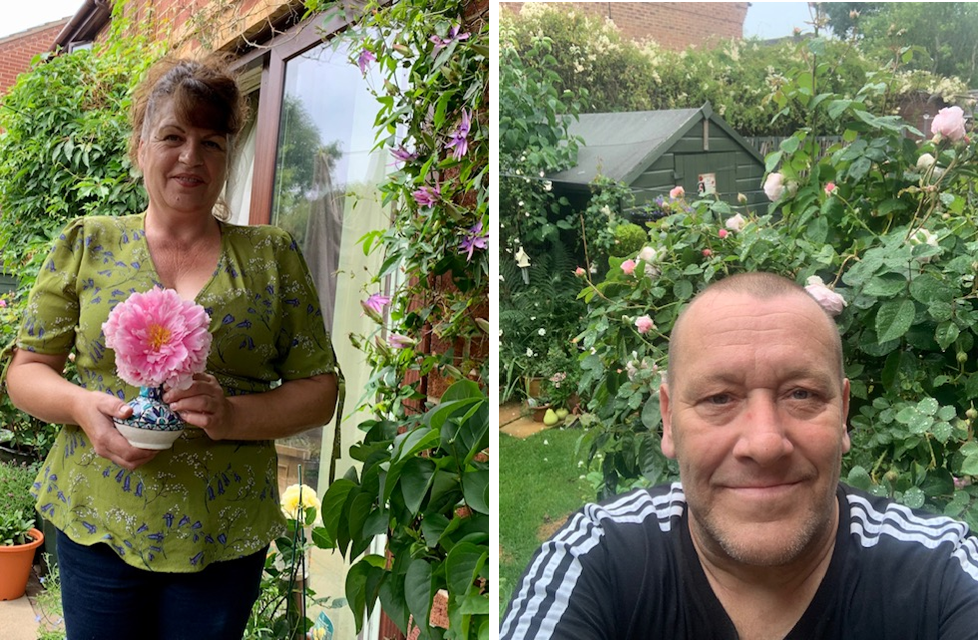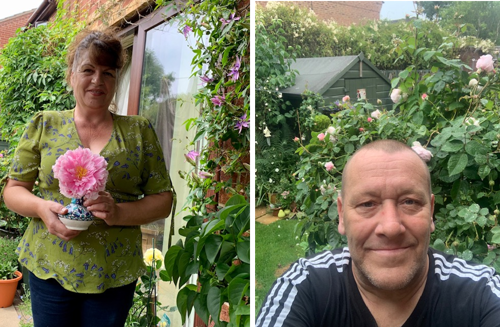 spend so much time in and enjoy. Seeing different tones, colours and textures of plants and flowers is what we enjoy the most. Your garden is not just for the good weather if you plan it right you can enjoy for the vast majority of the year with different seasons bringing its own wonder.
Gardening is very inexpensive in comparison to many pursuits and we find our garden such a haven for us to enjoy. We have both suffered with physical and mental health issues over the time and having this space to escape to is something we couldn't ever be without it's just so soothing for the soul. We hope we can inspire others to get involved with their own space no matter how large or small as we are convinced they will reap the benefits on an ongoing basis.
We are absolutely delighted to have been chosen as the overall winner this year, especially as it has been even more testing than usual with what's happening in our crazy world. 
This award gives us the encouragement to enter again next year and beyond. Winning the competition is not as important as actually being in our garden which is something we treasure as a space to be creative and expressive in.
I hope next year and in future years more and more people will see the benefits of what gardening can bring to their home."