Community food growing during lockdown
2020 - July, Latest news
During lockdown our community partners and resident groups have been busy keeping our community allotment projects growing and tidy (with social distancing on site and virtual meets ups taking place) to foster community spirit, ensure that people have a safe place to go to, and support health and wellbeing.
Here's a snap shot of what they've been up to.
Island Farm Road, Molesey
The wildflowers have bloomed, spinach and strawberries have been growing, the log seats have been positioned, and the bug hotel roof is ready (made by a local Men in Sheds project) with pallets, twigs, slates, and pine cones at the ready.
People passing the garden when we are working there seem very complimentary about it. I hope some of them visit as part of their daily exercise… Individuals do drop in, and families, to the community allotment

Judy Moss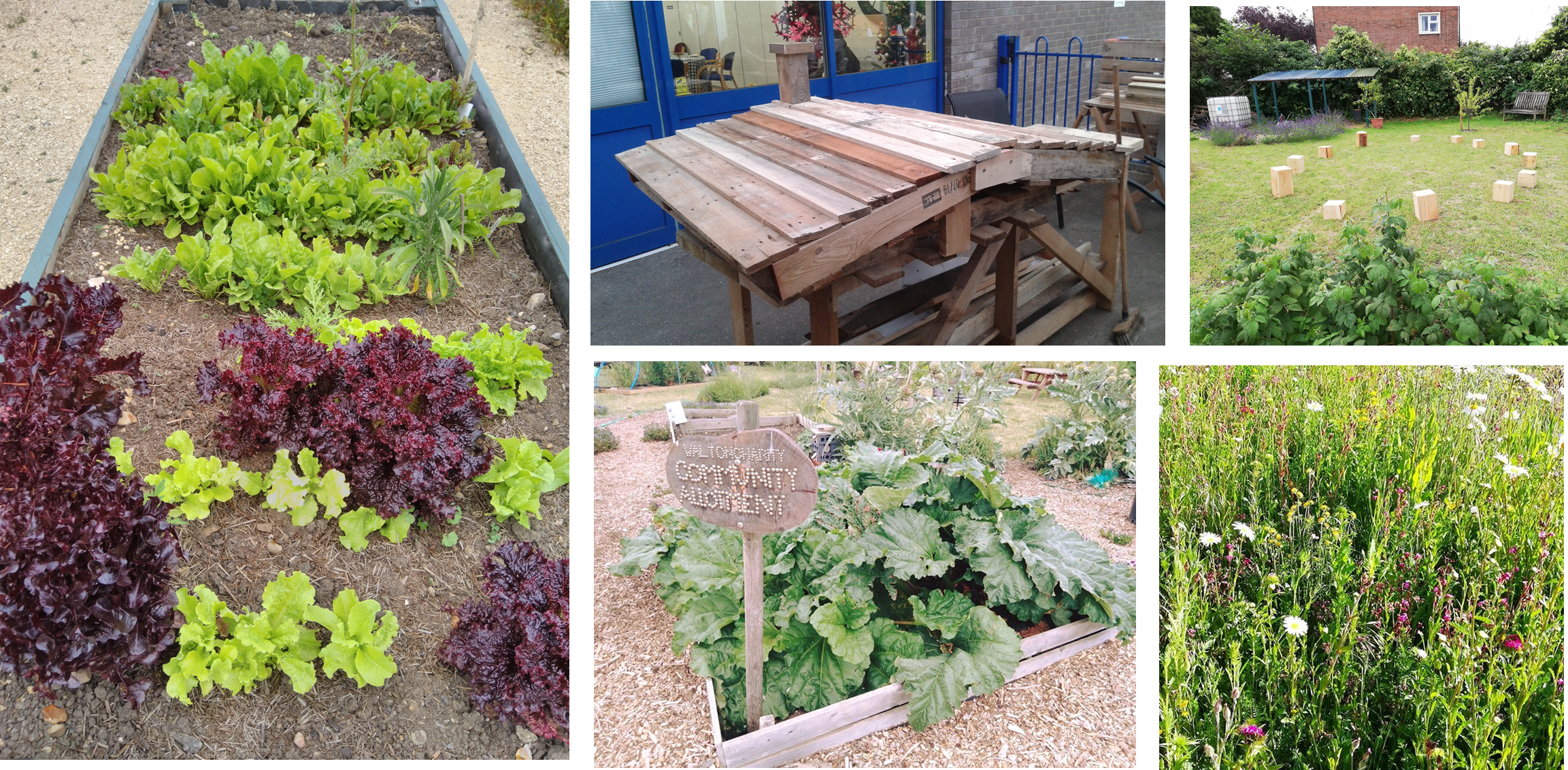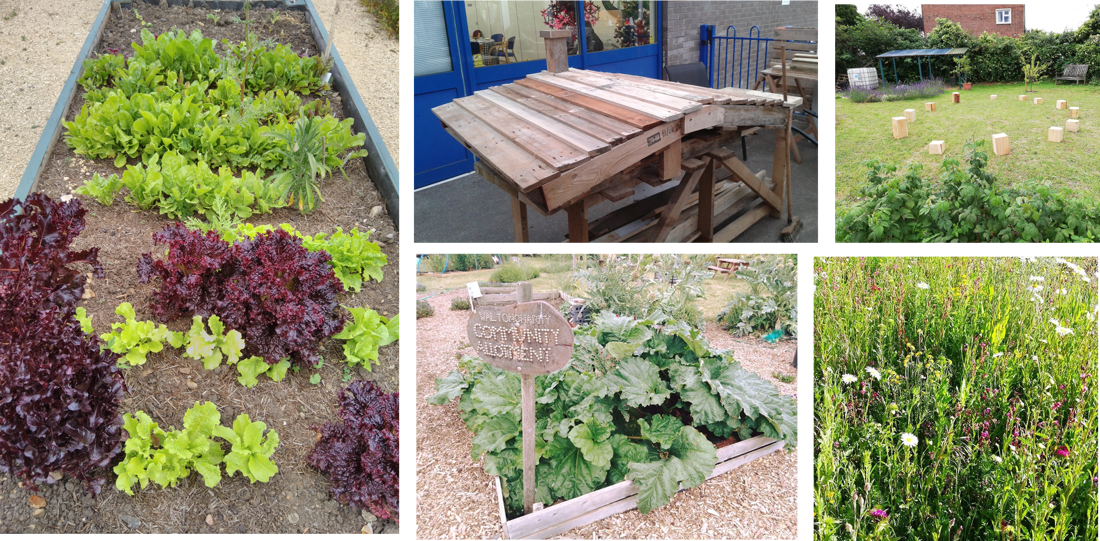 Fulmer Close, Hampton
Fulmer Close Residents' Association have been growing some great strawberries, rhubarb, lettuce and gooseberries so far and are looking forward to having plums, cabbage, broccoli, beans and raspberries soon.
One other resident besides myself was happy to help this year, we have managed to plant a few veggies, but decided that we mainly needed to keep the area as tidy as possible so that we can go again next year.

Stephen Cunningham, Chair of the Residents' Association

Walton Community Allotment
There has been an opportunity for residents to visit under safe circumstances through two-hour weekly sessions in small numbers and socially distance one-to-ones. The group are growing rhubarb, mange tout, purple orach/spinach and courgettes. Karen Heynike from Walton Charitysaid they're all looking forward to having a socially distanced picnic, as part of #NationalPicnicMonth, to "sit and chat, face to face, with free and easy talking."
Walton Charity are also helping local projects, that would normally be in doors, to move outside and safely share the spaces. The local Men in Sheds group have moved from their community centre space – which was sadly vandalised during lockdown – to the allotment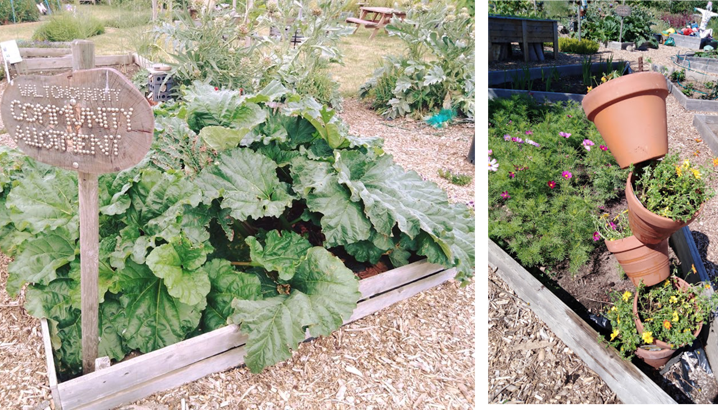 We're very proud of our communities supporting each other and working together, particularly during this challenging time.