What is a Customer Journey?
2020 - February, Latest news
Our Customer Journey Mapping Team are passionate and dedicated about improving the customer experience at PA Housing through customer journey mapping.  But what does that actually mean?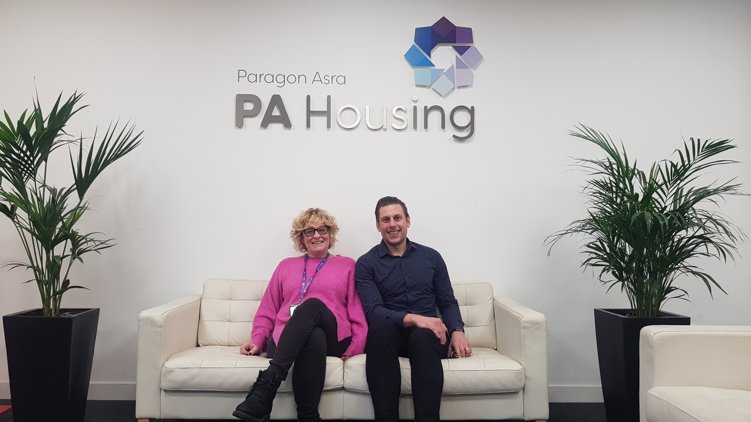 Laura Molloy and Chris Ducker from our Customer Jouney Mapping Team
Customer Experience is the result of all interactions a customer has with PA Housing. The quality of the experience as a whole will determine whether a customer would recommend our services to their friends or family.
Customer Journey Map is a visual representation of every interaction a customer has with PA Housing along their customer experience. Customer journey mapping provides PA Housing actionable insights on how we can improve the service we deliver.
On the surface, a customer's journey may appear to be very straightforward but once you start to dig deeper it can very soon become complex and have many layers.
Chris and Laura have already successfully customer journey mapped our 'Planned Maintenance' and 'Responsive Repairs' processes in great depth using different methods of customer experience research, including: workshops with customers, one on one interviews with customers, shadowing PA Housing staff and contractors, analysis of the root cause behind complaints, listening to phone calls into our Customer Contact Centre and analysis of customer satisfaction surveys. To name just a few.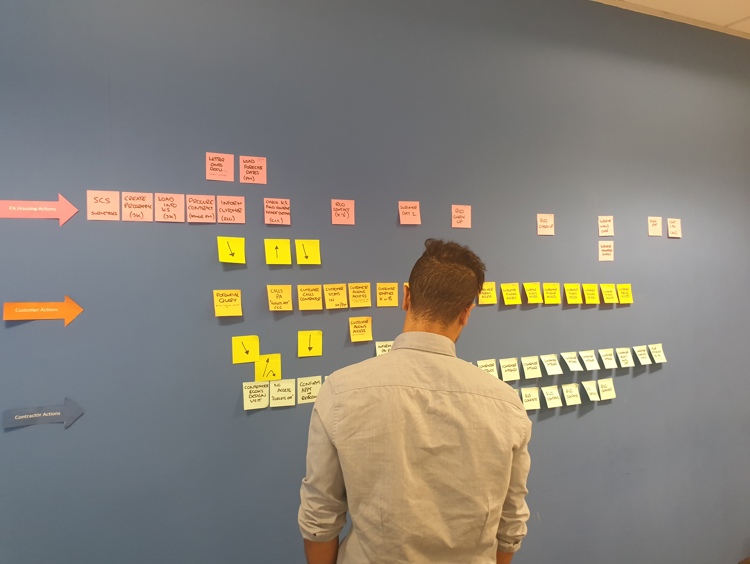 Customer journey mapping these areas has identified new ways of working across the organisation to help develop a more customer centric process and shape how we do things when you get in touch.  Chris and Laura will be carrying out regular reviews of the recommendations and changes they make to check that you, our customers, are seeing the benefits!
Over 600 'voice of the customer' insights have been used in the customer experience research for the 'Planned Maintenance' and 'Responsive Repairs' services, which has been invaluable in understanding the customer experience. Designing customer centric processes and procedures would not be possible if it wasn't for the collaborative working across the our business as well as the input from our customers. They are the experts in their areas.
Following the customer journey mapping work,  PA Housing has identified key changes to be made to the Repairs and Planned Maintenance services, to ensure that the customer has an improved experience. This includes: Notification text messages after booking an appointment, reminder text messages before the appointment date, make our office systems easier to use when booking the customer appointment, provide customers with service standards packs and self help videos, just to name a few.
So, what's next? We will be looking at what it's like to move into a PA Housing home. From terminating a tenancy, getting the property ready for a new customer, to collecting your keys.