Doorstep is now with customers
2020 - December, Latest news
By now, you should have had your brand new edition of your customer magazine, Doorstep.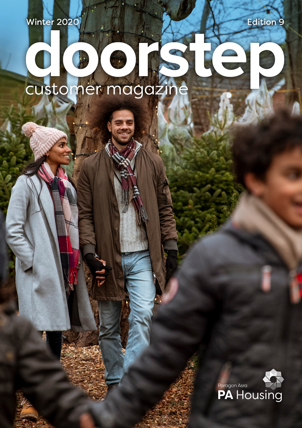 We weren't able to produce a Summer edition this year due to the pandemic, but are pleased we were able to produce one for you in time for Christmas, and hope that you enjoy reading it.
Doorstep is published twice a year and is full of useful information on your home and neighbourhood, and we've worked hard on ensuring this is our most customer-focused edition yet. As ever, if you have any feedback, please don't hesitate to email us.
And remember, if you'd prefer to receive a digital version of Doorstep rather than a print edition going forward, please do let us know!