Supporting local foodbanks and BAME charities
2020 - August, Latest news
B

ack in May, and seeing the impact COVID-19 was already having on our communities, PA Housing decided to donate £50,000 to support local food banks and specific BAME charities. This means not only our customers benefit, but the whole community.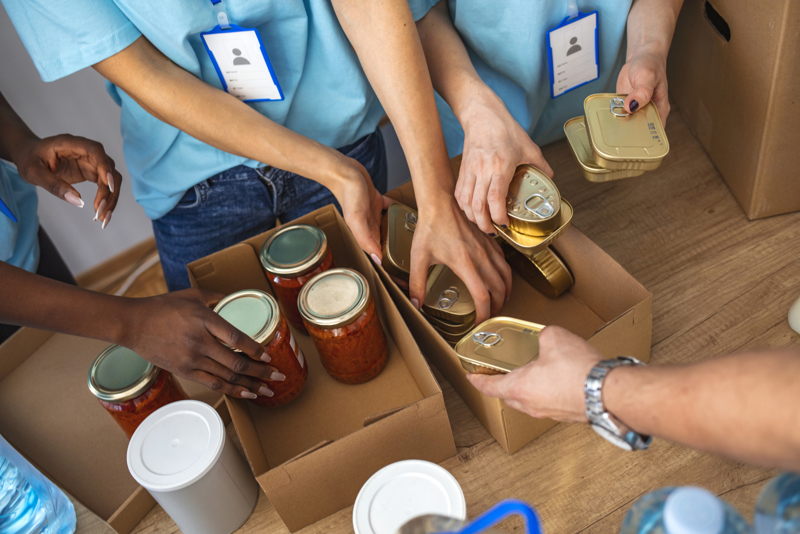 The baton was snatched up by our Community Investment Team, Equality and Diversity Advisory Group and colleagues in our Finance team to deliver the best value by working with organisations who were already doing fantastic work to get food to people who have been forced to stay at home during the lockdown.
The challenge of where to target our efforts needed a scientific approach. We used the national deprivation index combined with areas where we had high concentration of stock. This gave us a list of target locations we could look to find the most suitable charities and organisations for us to help.

John Orton, Community Investment Manager
The Trussell Trust, a foodbank who operate nationally was an obvious choice for a donation from us. This was done in conjunction with the National Housing Federations initiative; More than Homes. This campaign seeks to raise £1 million to help support food banks meet the needs of an increasing volume of people experiencing hunger. We have donated £20,000.
A further £25,000 has been split between 13 more localised foodbanks in Leicestershire, Nottinghamshire, Northamptonshire, Surrey and central London.
Annette Cruiziat, a Fundraiser for Vineyard Community who offer crisis support, food and shelter in Richmond commented:
We are extremely grateful for the donation of £2,000 that we received from PA Housing. You cannot imagine how much these funds help us secure our services during the current crisis. Last week we provided food for about 350 people across the borough. Most of these people have found themselves in need of urgent food supply – due to the unexpected situation of no income at all. This crisis is affecting everybody. Today we're delivering food parcels to an 80 year old pensioner, a woman who's due a baby this week, another woman who's just lost her job in a shop and one who's been the victim of domestic violence.

Support for BAME charities in Leicestershire
In addition to this, a further £5,000 has been donated to charities who specialise in supporting members of the BAME community, who face a higher risk of contracting COVID-19. Again, a scientific approach was applied to choosing the charities that would do the best in addressing dietary requirements of the community.