PA Housing wins the CIH Futures Housing Cup!
2019 - September, Latest news
PA's athletic colleagues 'knocked it out the park' when they performed in several heats to WIN the Housing Cup 2019! What's more, thanks to their valiant fund raising efforts leading up to the final, they managed to raise a spectacular £2,216 for Women's Aid (smashing their original target of £125)!
Before the first game had even started on Friday, team PA were making themselves known – from the purple gazebo to the fabulous PA cheerleaders and percussionists who had come along to support the players.

Throughout the day, we played Notting Hill Genesis, South Liverpool Homes, In Communities Housing Association, the London Tornadoes and Coastal Valleys (which was made up of Coastal Housing and Valleys to Coast). Things got a little competitive at times, but nobody lost sight of the reason we were all there, and it was brilliant to come together with other housing associations to raise loads of money for such a wonderful cause.

A humongous well done and thank you to all the players, supporters and donors that helped make this happen. We're incredibly proud to be the Housing Cup Champions of 2019 and to have helped fund raise for a charity we work closely with and who provides an invaluable service.

PA Housing officially submitted their grand total of £2,216 at the end of last week, so for now, we're going to bask in the glow of our win and start preparing to defend our title next year! Until then, we'll leave you with some words from our winning team.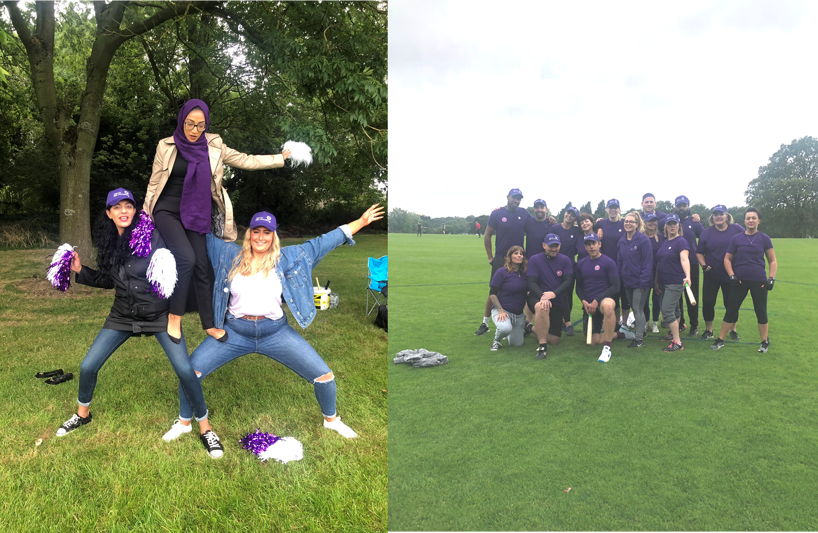 "What a fun and worthwhile event! It was great to meet so many other providers, and it felt really good to have raised so much money for Women's Aid! Team Purple and their supporters were quite literally 'banging the drum' for an excellent cause."
- Jemma Stemp, Tenancy Fraud Coordinator

"It's hard to beat a team that never gives up - you can say what you like about our abilities but the team spirit was second to none. I never thought an amateur housing Rounders team could be so competitive, so full of different characters or so awesome! I'm so chuffed to have been part of it; I feel a bit flat now it's all over!"
- Leigh Robinson, Independent Living Tenancy Officer

"It was so amazing to be part of such a fantastic day -worth losing my voice to cheer on the winners! The team spirit and sportsmanship Team Purple showed was incredible and the whole day had a brilliant buzz to it! Even the rain didn't dampen our spirits! Bring on next year!"
- Molly Gilbert, Digital Customer Engagement Officer

"It was a great day all round, and the team spirit was great to see. You bet we'll be back next year to defend our regional and national title!"
- Mark McKenzie, Independent Living Extra Care Team Leader

"We met a lot of lovely people in the sector and was definitely worth the aches I had the next day."
- Paul Fraine, Neighbourhoods Team Manager

"During the day you could really see how much we all supported each other and came together as one team. Throughout this journey we've grown stronger as a team, whether that's cake sales or creating social media content. I am so glad I got to share such an amazing moment with a great bunch of people."
- Bicram Athwal, CRM Analyst

"What a great day! Team Purple well and truly came together as one team. Not only did we bring the cup home, we strengthened relations and did the PA Housing image proud with the display of comradery, positive attitude and supporting nature! Team Purple are deserved winners which was voiced by the other participating teams also!"
- Tehmima Valakhiya, Housing Operations Officer

"The thing that stood out the most to me was our supporters. The atmosphere that was created was so inclusive and celebratory, and I felt a strong sense of pride to be at PA Housing and part of such an amazing team of people. The day was brilliant but I personally took the most out of the work we put in beforehand and the team building that went on. We developed relationships out of the office and on Friday the camaraderie that we've developed really shone bright.

When other teams we'd played against were playing against each other, we took our drums and our supporters over and started cheering them on. What an amazing day, it showed the best of PA and embodied the true spirit of the cause we were playing for. It was also nice to win – but that was an added bonus!!"
- Deanna von Anrep, Housing Operations Manager