Laughter Therapy for Diwali at the Curve Theatre
2019 - November, Latest news
Residents from our schemes in Leicester joined in with laughter therapy at the city's Curve Theatre.
The event was delivered as part of An Indian Summer's annual Diwali Family Day.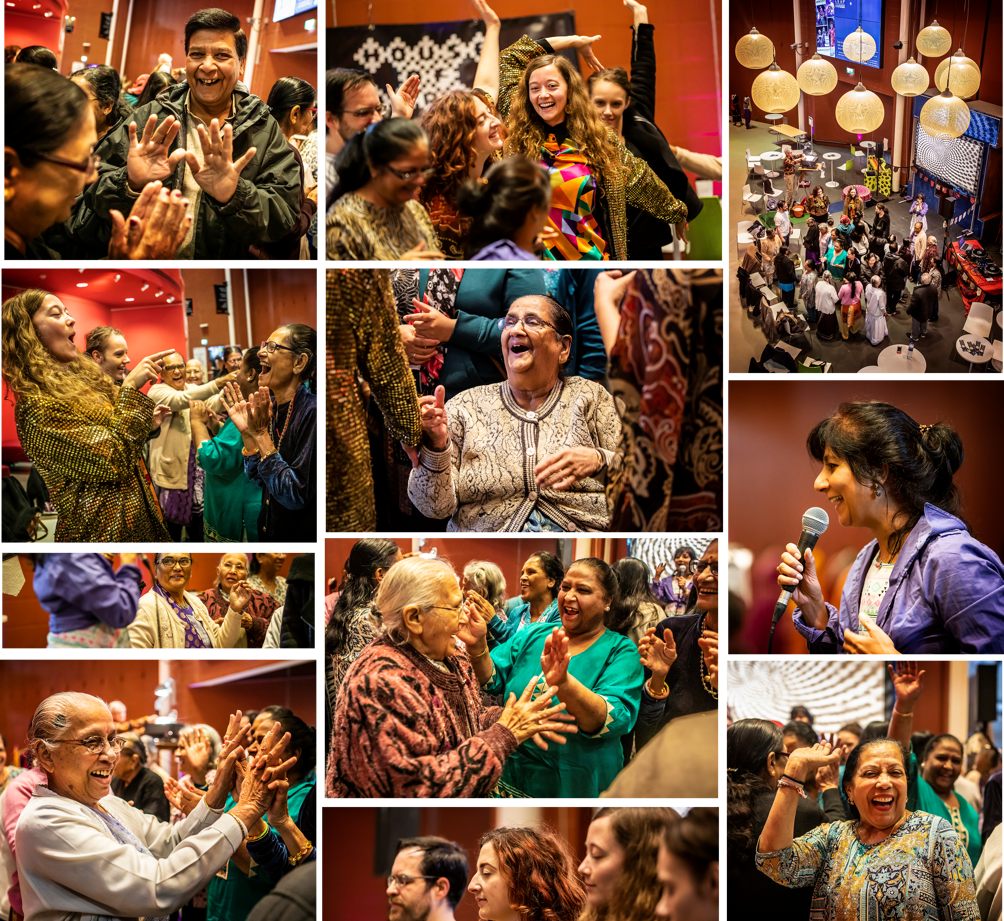 Ishi Khan Jackson delivered the workshop and the purpose of it was to organise a finale event to a Laughter Therapy for Older Adults programme. The Diwali Family Day includes everything from live music and dance workshops to children's arts and crafts and theatre.
We invited participants from Sabarmati House, Mahatma Gandhi House and The Beeches to the Curve, which was a great way to celebrate the programme's success, as well as bringing Leicester's fantastic communities together.