Spotlight on schemes
2019 - March, Latest news
For our latest instalment of Spotlight on Schemes, I visited 4 independent living schemes around the Walton-on-Thames area. The schemes are similarly pleasant; peaceful, functional and well-kept, tucked away in little pockets of villages.
First, I stopped off at Churchfield, a neat 100 property scheme in Cobham, which is managed by Hanna Aygun. Before meeting any of the customers, I caught up with Hanna.
"I love my job. I wouldn't do anything else," she said. "When you can help people and don't expect anything in return, you can go home feeling good about yourself."

Hanna Aygun, Independent Living - Neighbourhood Cooridinator
And that eagerness to help seems to be reiterated throughout the scheme. "We all help each other," said one customer to me. "When you're elderly, you might not have anyone else, but you can always call on someone here."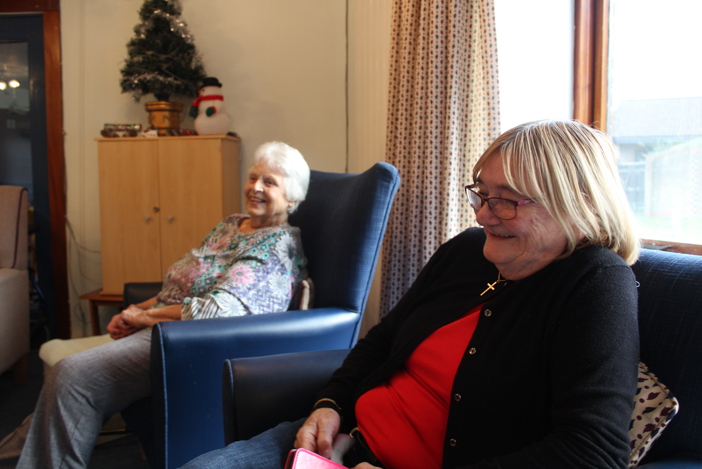 Next, I headed across to The Firs, a more sprawling scheme in Elmbridge. Again, the 100-strong development is placed prettily in the little village, tree lined and well presented (and you'd be right to see a theme emerging).
"I like it here," said one resident. "It's a lovely place to live. I wouldn't live anywhere else."
"There's almost too much going on! We have coffee mornings and bingo, and crafts on a Saturday. There's such a strong community spirit here. Everyone looks after each other, it's really nice."
Independent Living Coordinator Esther says the pleasant scheme is a great place to work. "I find the appreciation of the residents rewarding; they appreciate what we do. We are here to provide the best service we can, and I think the residents understand that we work hard."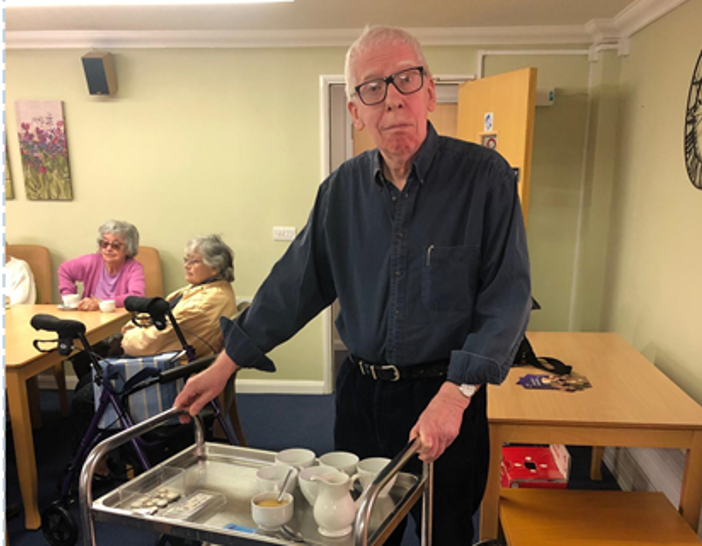 Third up is Bradshaw House. Just up the road from our Case House office, you wouldn't know Bradshaw House was there at first – off the main road on its own little estate, it has a comforting uniformity with the nearby doctors' surgery and other village commodities. Inside, it's bright and lively – I join the residents for their weekly coffee morning.
"Our flats are lovely!" enthuses a resident. "We moved into them brand new – I love it here."
"We have entertainment and a committee that sorts everything out. It's fish and chips night soon."
Meanwhile, the scheme staff member, Rita, speaks of empowering the customers in this scheme that is clearly very independent. "Sometimes people come in just to have a chat. But if they come about something specific, I try to empower them and encourage them to sort it out themselves. I get information about what's going on around the community, and I make sure that I communicate that to the residents so they're all in the know."
"I enjoy the work and find it rewarding," she continued. "Before this, I was in the community as a field supervisor, supporting the residents in their homes and supporting the carers as well. So this role fits in with that – I make sure the residents have the right things in place, and I fight for them when I can."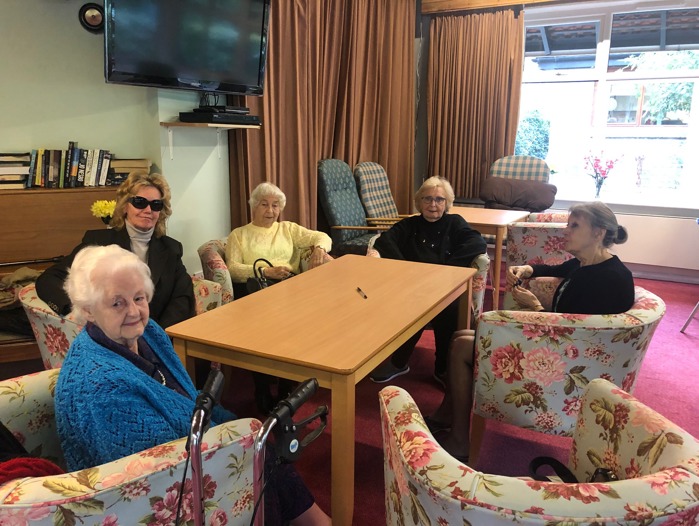 My last stop is Manor Court, where I arrive just in time to witness the Ladies' Choir rehearsal that takes place every week.
"As you can see, there's quite a lot of community activity that goes on – we all meet up on a Thursday night for a get together, and then we have a coffee morning as well on a Wednesday," says a customer. "We're quite happy here."
"We're very house proud in the communal areas – we do what we can. We wash the seat cushions and get the carpets cleaned. We had to get them done this year actually, because someone dropped a glass of red wine on one – that was the royal wedding day!"
Kelly is the Independent Living Coordinator at Manor Court. I sit down with her to round up my day of scheme visits. "I enjoy working here very much," she says. "It's nice to see a variety of different people and no day is the same, really - you're doing something different every day."
"I like helping people. When people might be struggling, we refer them to the right place, get them the financial help or the help at home the might need, and then we see a difference in their lives – an improvement."
"The residents are lovely here, they're a nice little bunch. They're really helpful and they appreciate what we do. I think that's important, when they appreciate you and you have a better rapport with them."