A day of tea, jalabees and all things digital!
2019 - March, Latest news
A blog by Bicram Athwal; Digital Engagement Officer
We had our first Digital Coffee and Jalabee Day at Sabarmati House, Leicester in partnership with Age UK.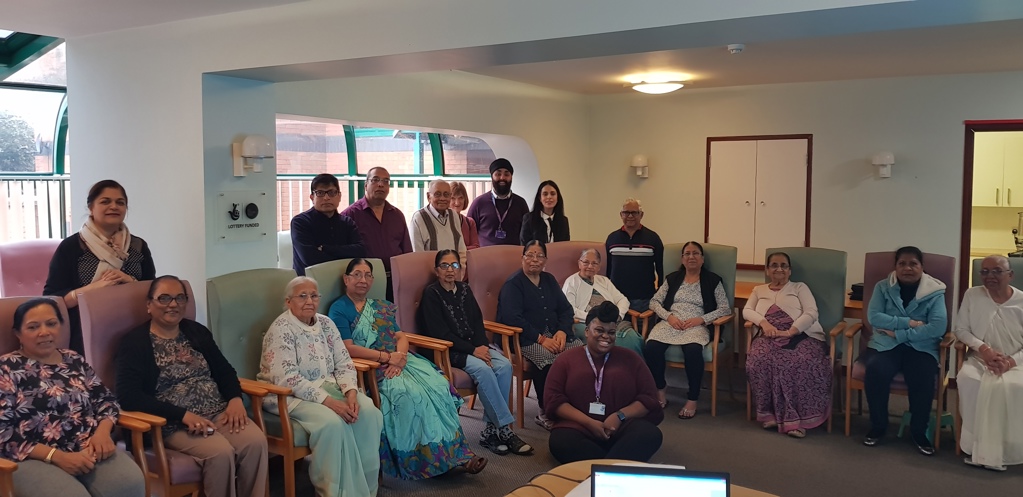 At first residents seemed reluctant and unsure of how we can support them in helping them get online.  We had residents learning about how to use Skype, Facebook and how to send an email. The reactions to seeing My PA available in Gujarati also received widespread approval.
The highlight for me had to be helping a resident use his WhatsApp.  We started by just sending messages in his family group chat he had never been able to use. Slowly that became audio messages and typed messages to his daughter based in America; which led to seeing his daughter and grandson for the first time on a video call.  We literally had to hold back the tears as he reached out to family he had been isolated from for such a long time. For us it was just a morning, for him this will have transformed his life and prevented further isolation from loved ones.
The residents were so grateful for the time and guidance they had received that they insisted we come back. Thankfully our friends at Age UK have agreed to pop back for another session – we could have stayed with them all day!
It's great to see colleagues from a range of teams who volunteered to get this event up and running and supported us on the day - seeing those smiling faces at the end was worth it!
If you are interested in finding out more about future events like this please do not hesitate to get in touch with me at digital@pahousing.co.uk
Bicram