Batting for charity
2019 - September, Latest news
PA Housing supports PA Housing has reached the finals of a national rounders tournament to raise money for Women's Aid, a charity that supports vulnerable women and children who are escaping violence and abuse.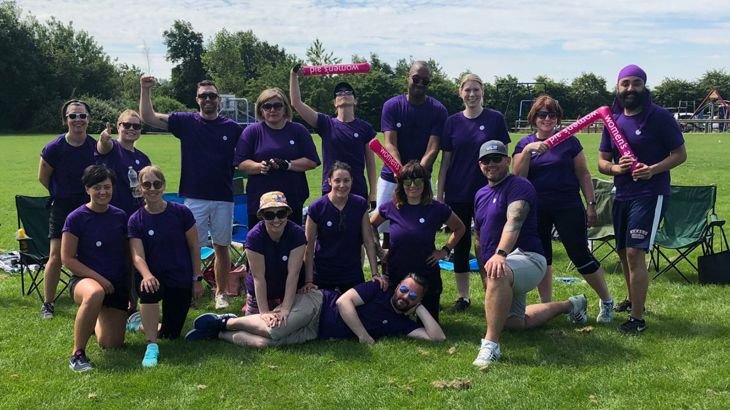 PA Housing is committed to dealing with acts of domestic abuse and works in partnership with statutory and voluntary organisations to provide advice and support to customers and their children affected by such abuse. 
Our Domestic Abuse Policy pledges support for all our customers, whatever their tenure, and promises to treat all reports with sensitivity and in confidence. We provide properties and supported housing schemes to organisations that help abuse survivors because the impact of domestic abuse on the victim and on children – even once they reach safety – is severe and long-lasting.

Our #Teampurple players - mostly rounders novices - became South East regional winners earlier this year in the Housing Cup, arranged by the Chartered Institute of Housing. They will meet teams from 7 other housing associations in the final rounds in Birmingham on September 6.

Now they have their fingers crossed for victory through "drive and enthusiasm fueled by samosas and sheer luck" according to team captain Bicram Athwal.
As well as showing rounders prowess, colleagues have held a number of fund raising events around our offices and the total collected so far for Women's Aid is more than £800, including Gift Aid.
Women's Aid provides a package of 24 hour lifeline services for women and children experiencing domestic violence, including the Freephone 24 Hour National Domestic Violence Helpline