PA Housing in Bloom 2019
2019 - May, Latest news
Do you have green fingers? Well here's your chance to win prizes for your planting in this year's PA Housing in Bloom contest.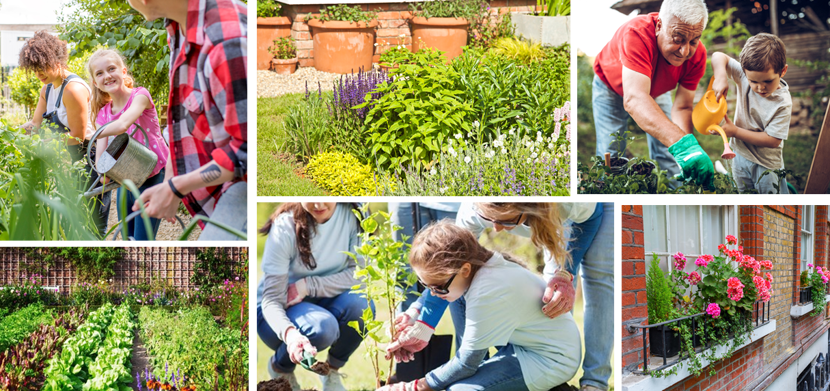 It doesn't matter what size your garden is -  it can be a big community project or as small as a hanging basket! Closing date is Friday 31 May 2019. There are fabulous prizes to be won including vouchers, seeds, tools and much more.
This year's exciting categories are:
Best community or communal growing space
Best children's garden
Best hanging basket or window box
Best small or patio garden
Best vegetables or fruits
Most inspiring or creative garden
Best wellbeing and sensory garden
Nominate a PA Housing neighbour or resident garden
How to enter
To enter you'll need to email your pictures and the category you're entering through to us.
Post your entries to PO Box 663, Case House,85-89 High Street, Walton-on-Thames, KT12 9HS
Competition rules
1 entry per UK address - must be PA Housing resident or home owner. Winners from previous years can enter the same category as before.
Entrants must submit at least 1 high quality image.
Entries will be showcased on our website and used in external media publications. By entering the competition you give PA Housing permission to use photographs of your green space or growing patch in any future publications.
Entries must be received by 5pm on 31 May 2019.
The competition will be judged by a mix of staff, community partners and resident volunteers, many of which have experience in arboriculture, horticulture and design for the built environment.
The judging will take place during June and July 2019 across the UK regions. All applicants will be invited to an awards ceremony in July or August 2019 where the first, second and third prize winners will be announced.
Points are scored out of 30 and scores under 15, in any category, will not be awarded a prize. The points are awarded for:
The colour, design and general layout or theme of the space;
The innovation and variety of materials, flowers, shrubs, fruit and vegetable crops;
The general presentation - cleanliness, neatness and tidiness.