A wonderful morning of laughing yoga!
2019 - April, Latest news
We headed down to The Wolsey in Leicester recently to drop in on the group laughing yoga session, where residents came together with local children to partake.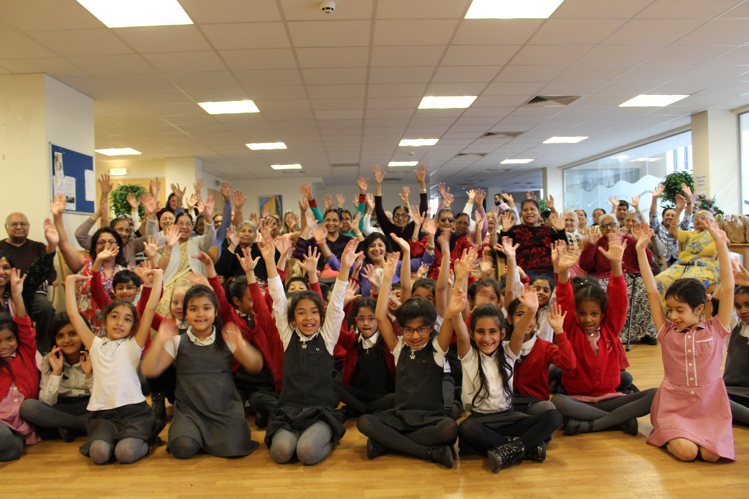 Laughter yoga – also known as Hasyayoga - is based on the belief that voluntary laughter provides the same physiological and psychological benefits as spontaneous laughter. It's done in groups with eye contact, jokes and playfulness betwee​​n participants.

All the participants were having a great time – from warming up with deep breaths and exercises to having the room guess which animal they were being! It was lovely to see the school children and our elderly tenants interacting and enjoying each other's company.
After the session, everyone hung around a bit to grab some lunch. While they did, we spoke to Ishi, the instructor.

"We've been working with four groups in the social housing scheme – elderly people around Leicester. We've been working with them since January. It's been remarkable what we've learned in that period. The laughing yoga has really helped to bring them out of their shells a little bit and that's been incredible.
"After the second session, one of the ladies walked home without her crutches – she forgot her crutches. It was just incredible. In another group, one lady told me that before the session she had limited mobility and couldn't really move her arm above her shoulder, and she was moving it much higher after. That was amazing, and it wasn't something I'd expected.

After one of the sessions, the ladies started to open up and talk about some of the things that stress them out at home for example, and how they were dealing with it. By opening up and being courageous and sharing, other women were able to relate a bit more and I think it brought them closer together. They said they were really glad to have a chance to do some physical activity, too, and that it was helping to connect them to their childlike selves."

Ishi; Yoga Instructor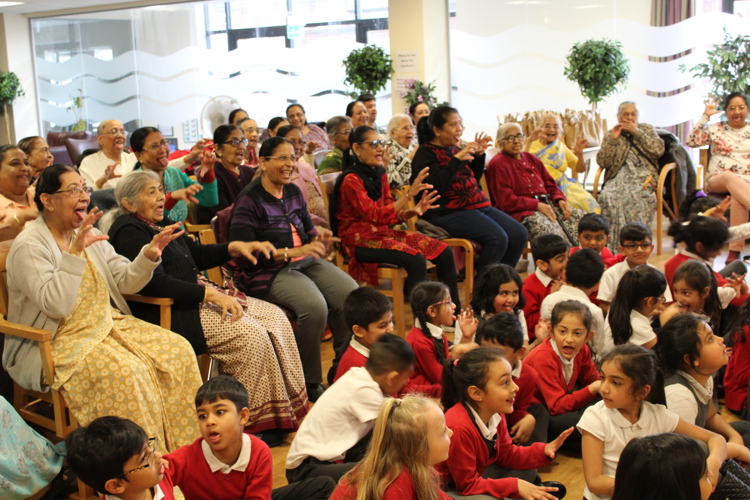 "Connecting with your childlike self opens your creative side. Opening up your creative side makes you more emotionally resilient and able to deal with problems.
"Their confidence has grown, too. Today we've had is a group of year 2 children from a local school and all our four groups come together. You wouldn't have had those women go up in front of a group of strange adults and children and become monkeys and lions before – that was a mark to their confidence."
If you want to learn more about laughter yoga, you can follow 

@ishi2funnyon

Twitter or Instagram.​