Your Neighbourhood
Your home is not just the property you live in, it's the neighbourhood you call home too.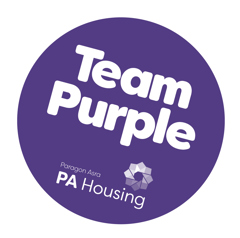 Each of our neighbourhoods has a dedicated Neighbourhood Coordinator who is here to help, and they will spend the majority of their day out and about, working from the neighbourhoods they serve. 
You'll see them in their distinctive purple uniforms walking around and checking everything is ok. They can report communal repairs and offer advice and support on some of the services available to you like how to get involved or how to register for My PA.