Gas boiler repair advice
How do I report an issue with my gas boiler?
If we are responsible for the repair you can report a problem to your gas contractor directly.
Based on your location, you can find your contractor and their phone number below.
Nottinghamshire - PH Jones on 0333 014 6610
Leicestershire, West Midlands and Northamptonshire - J Tomlinson on 0115 957 4085 
London and the South East - call us directly on 0300 123 2221
Annual gas safety inspections
Every year, people die in their own homes because of gas leaks and the fires they can cause. And it's not only fire - unserviced gas appliances can leak carbon monoxide – it doesn't smell and you can't see it, but it can kill you. That's why we service your gas appliances each year - it keeps you and your family safe.
Completing your annual gas safety check is vitally important, and you could be putting yourself and others at risk by not allowing us access. The check needs to be completed even if you don't use your gas supply.
Making sure your appliances are working and running correctly could also make your utility bills cheaper, in the long run, so it's not just about keeping you safe, it could save you money too.
You don't need to do anything other than let us in and if you're on a pre-payment meter make sure that you have some credit showing.  We'll do the rest; it should only take our operative 45 minutes to complete.
If you receive an appointment letter you must allow us access.  If for any reason you can't make the appointment, please get in touch on 0300 123 2221.  We'll happily re-arrange it for you.
Have you tried using My PA?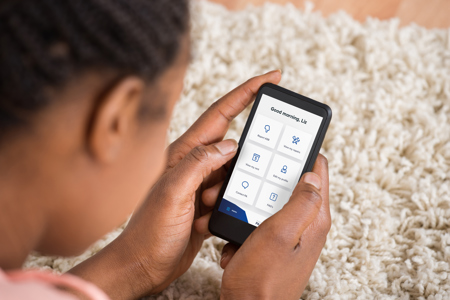 The quickest and easiest way to report a repair - and lots of other things to manage your home - is to use My PA.  It helps you diagnose your own repairs, book an appointment to suit you, and even check progress after you book.
On average, it takes less than 2 minutes to do and you can upload photos to show the exact problem. That means you don't have to give a long description, and your repair is much more likely to be fixed first time if we can see the problem in advance. 
Why not give it a go?
Access to My PA is easy.  Simply click the button below and follow the instructions.
If you've not already registered, you will need your Payment Reference number to hand.

For more information
You can find out more about repairs and what your responsibilities are by reading our Gas Safety policy:

Do you need to make a complaint?
If you receive poor service, then please tell us about it so we have the opportunity to put things right. We greatly appreciate your time and use any feedback as an opportunity to improve our services.