Green Spaces
Green spaces projects are about residents gathering together to grow food, creating structures, and enjoying the great outdoors. The Resident Involvement team are pleased to report exciting green spaces projects across our communities.
Community Allotment (Walton)
This project has been up and running since 2015 with support from Walton Charity and the hard work of the project coordinator, local residents and local organisations. Click here to learn more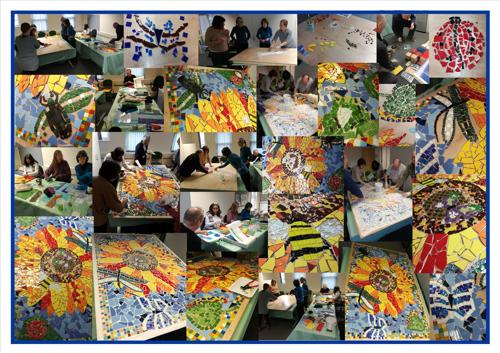 PA in Bloom Competition
Each year we run a gardening competition called PA in Bloom.  Residents across PA Housing take part, from Nottingham to Surrey and there is a prize giving ceremony after judging.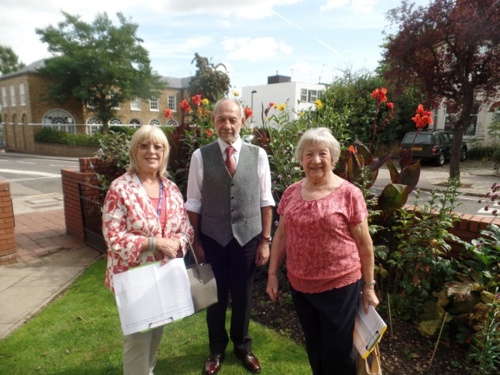 The Orchard Project (Teddington)
Since 2016 we have had support from The Orchard Project,  partly funded by the Heritage Lottery Fund.
We've been able to identify and label a small number of the Victorian apple trees. We've also had two community days on site to make fresh apple juice on site.  With much enjoyment numerous residents, including children, have tried out the fruit crusher and apple press as well as enjoyed the juice samples.
The Allotment (Hampton)
The Fulmer Close Residents' Association took on a once derelict allotment and are producing many fruit and veg ranging from cucumbers, tomatoes, lettuces, spring onions and raspberries.  The association and Neighbourhood Coordinator identified a need to address the social isolation of older people here.

Hedgehog Street (Walton)
A once derelict site on St John's estate has been revived!  In the autumn of 2018 we were generously supported by Walton Charity and their community allotment volunteers, Caterpillars Preschool and Men in Sheds to transform the site, which now has bird boxes, caterpillars on the wall, a bug hotel, young trees, and much more.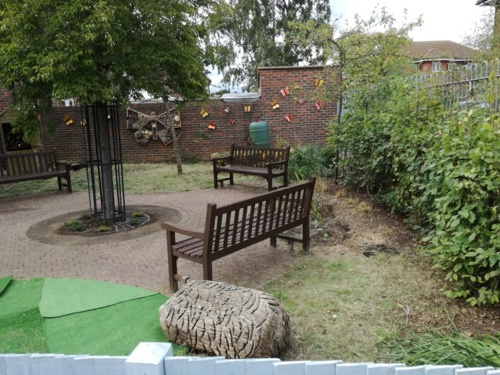 Island Farm Road (Molesey)
The Island Farm is a project aims to bring local people together by improving a local space, creating an attractive park and supporting healthy living.  The neglected land has been underused for many years, but local feedback suggests it has potential to become a well used, attractive community space.