Community Hubs & Green Spaces
Green spaces projects are about residents gathering together to grow food, creating structures, and enjoying the great outdoors. The Resident Involvement team are pleased to report exciting green spaces projects across our communities.
Community Allotment (Walton)
This project has been up and running since 2015 with support from Walton Charity and the hard work of the project coordinator, local residents and local organisations. 
The project has been supported by so many local people - to name a few...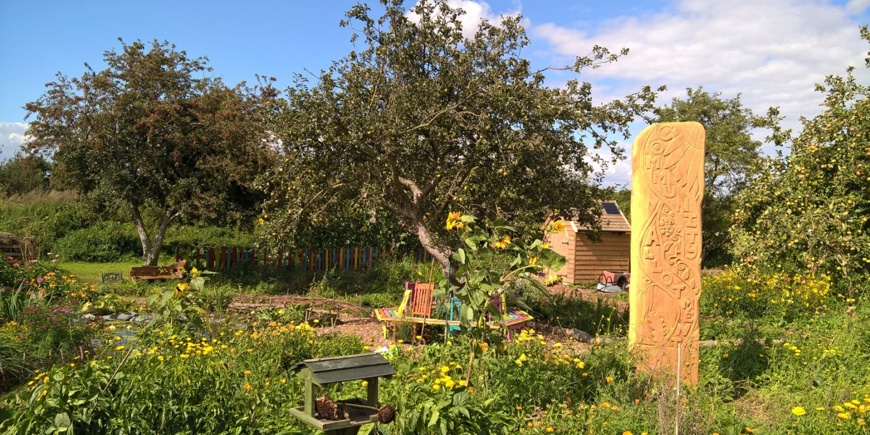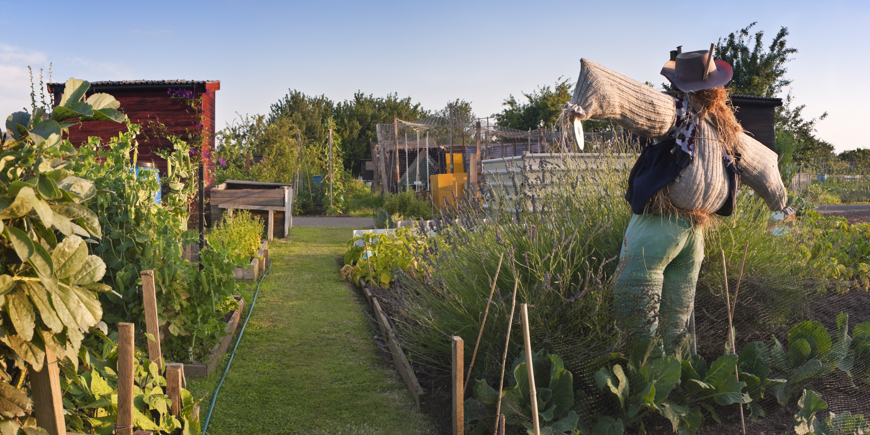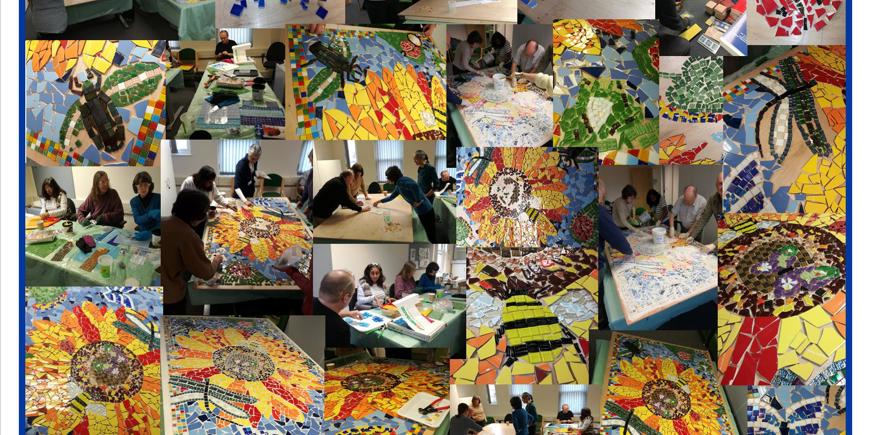 We're delighted to say that a mosaic piece has also been made through workshops supporting and developing the artistic creativity of the project.  A PA Housing resident - who is an artist specialising in mosaics – was commissioned to support with the 7 week project.  10 residents attended and all - but one – were doing mosaics for the first time. The group couldn't believe how quickly the mosaic piece took shape. The community allotment was shortlisted for the TPAS South Region Awards Final in 2018  and in 2017 won a silver medal at the Hampton Court Flower Show. If you're interested in finding out more or getting involved feel free to contact the Resident Involvement team or Karen, project coordinator at our partner Walton Charity 
The Orchard Project (Landon Park) 
Since 2016 we have had support from The Orchard Project, partly funded by the Heritage Lottery Fund.
We've been able to identify and label a small number of the Victorian apple trees. We've also had two community days on site to make fresh apple juice on site.  With much enjoyment numerous residents, including children, have tried out the fruit crusher and apple press as well as enjoyed the juice samples.
More information

Our orchard once belonged to the old Normansfield Hospital dating back to 1879 and shares the site with the Langdon Down Museum of Learning Disability and national office of the Down's Syndrome Association (Teddington, Middlesex) 

Since 2016 a two year community project has been partly funded by the Heritage Lottery Find and PA Housing with support from The Orchard Project (TOP).  As part of this we have hosted community days, site visits to identify the apple, pear and cherry tree varieties, and tree pruning session

In 2017 and 2018, with support from TOP volunteers, PA colleagues and Richmond forum residents made fresh apple juice on site.  With much enjoyment numerous residents, including children, tried out the fruit crusher and apple press as well as enjoyed the juice samples.  With help from a tree specialist we've also been able to identify a small number of the Victorian apple trees (which is exciting!) and these have been given ID labels.  TOP have now stepped away so that residents can apply what they've learned and take ownership.  One of our residents has been trained up to become a tree pruner and they'll be visiting the site throughout the year.  Working with the residents' association, they'll ensure the trees continue to be restored and that more of the community can get involved with harvesting the apples. 

 

 
The Allotment (Hampton)
 The Fulmer Close Residents' Association took on a once derelict allotment and are producing many fruit and veg ranging from cucumbers, tomatoes, lettuces, spring onions and raspberries.  The association and Neighbourhood Coordinator identified a need to address the social isolation of older people here.

Hedgehog Street (Walton)
A once derelict site on St John's estate has been revived!  In the autumn of 2018 we were generously supported by Walton Charity and their community allotment volunteers, Caterpillars Preschool and Men in Sheds to transform the site, which now has bird boxes, caterpillars on the wall, a bug hotel, young trees, and much more. 
Before and after

 

This is what the site looked like before…

This is what the site looks like now!
Island Farm Road (Molesey)
The Island Farm is a project aims to bring local people together by improving a local space, creating an attractive park and supporting healthy living.  The neglected land has been underused for many years, but local feedback suggests it has potential to become a well used, attractive community space. 
More Information

Our contractor Fortem spent two days on site helping to kick-start the project.  They installed the noticeboard, sanded down and oiled the raised beds, and did tidy up of the site so that it could be ready for the community to start planting. The next stages of the project will be to put up a new railing, install an accessible pathway, plant flower meadow and dwarf fruit trees, and connect a water butt and compost bin for the residents to use.

PA Housing's Resident Involvement and Neighbourhood teams are working collaboratively with a steering group, including a mix of Elmbridge Forum and Friends of Fleetside residents.  This ensures that the project is community-led and stakeholders are involved in every stage from design, to build to use.  There is also scope to extend this to a PA Housing resident led community café based in the next town, accessing local grown produce and reducing carbon footprint.   One resident said "It's so exciting that the land is going to be used for something for the community."   
We currently have three community hubs based on our estates, which are used by various local organisations for local projects.