Search Moves Transfer Scheme
Currently, we offer a choice based lettings scheme for existing PA Housing residents to transfer in these  boroughs:
Elmbridge

Spelthorne

Kingston

Richmond

Wandsworth

Runnymede

Hounslow

Woking

Guildford 
If you live in any of the boroughs, apart from Elmbridge, you can also speak to your local authority about a possible move to another property.
We carry out a very small number of transfers each year, and there are many more people looking for transfers than there are properties available.  The quickest way that you can move is through a mutual exchange.


You are only able to register for a transfer if:
you need to move for medical reasons

your home is much too small, or too large

you are facing harassment or domestic violence

 
If any of the above apply to you, and you want to move within the areas where we have properties, you may qualify to go on our transfer list provided that:
you have lived in your current home for at least 12 months

you have a clear rent account, and

you have no other serious breaches of your tenancy conditions.

If you have a current Notice to Seek Possession, court order or other similar legal action in place, we will not accept your transfer application. If you are on the transfer list and receive a notice or order, we will cancel your application.
Applicants who do not have an identified need to move to another home will not be able to register.

To apply for a transfer you will need to register with Search Moves
Please phone us on 0300 123 2221 if you require assistance to do this. You can use the computers in our office reception if you do not have access to the internet at home, or via friends and family.  If you are not eligible to transfer then you can move through a mutual exchange.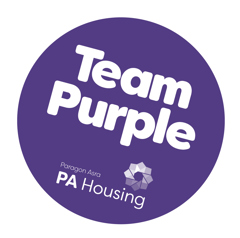 This service is part of

#teampurple