Apply for a mutual exchange
A mutual exchange is when two (or more) people agree to swap their homes permanently.
The swap can be with another PA Housing resident or someone from another housing association or council.
You don't have to swap between the same types of property.  You could swap a house for a flat, or maisonette for a bungalow or between almost any types of property.
If your circumstances change and you need to move to housing that is more suitable for you we will do all we can to help.  Anyone currently renting a home from PA Housing who would like to apply to move might be eligible to swap through mutual exchange. 
It's often the quickest and best way to get a bigger property or one in an area you want, It can certainly be a lot quicker than other rehousing methods such as seeking a transfer because: 
We don't have enough homes to house all the people who want one.  We're particularly short of three bedroom houses and flats.

You might not get a high priority on the waiting list so you could be waiting a long time.

You might want to move to an area we don't cover.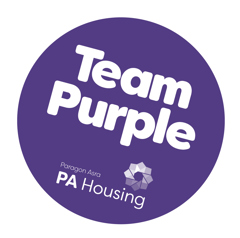 This service is part of

#teampurple