Corporate plan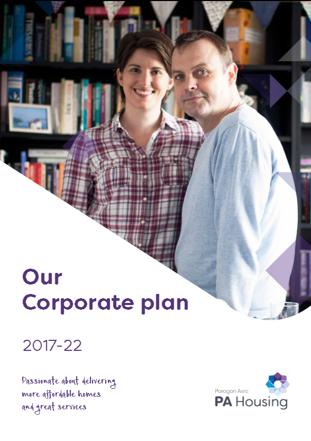 This corporate plan sets out our commitments, priorities and ambitions for PA Housing.  Our Board is adamant that affordable housing is central to our future and that our focus is on providing services to our residents, while continuing to develop new homes.
PA Housing is about much more than just bricks and mortar. We will continue to focus on the wellbeing of the people we serve and to help our neighbourhoods thrive. Our aim is continually to improve and adapt to keep pace with our challenging environment, as well as our customers' expectations and increasingly complex housing needs.
We will unlock the benefits which PA Housing can bring – to our customers, our employees and in the wider community.